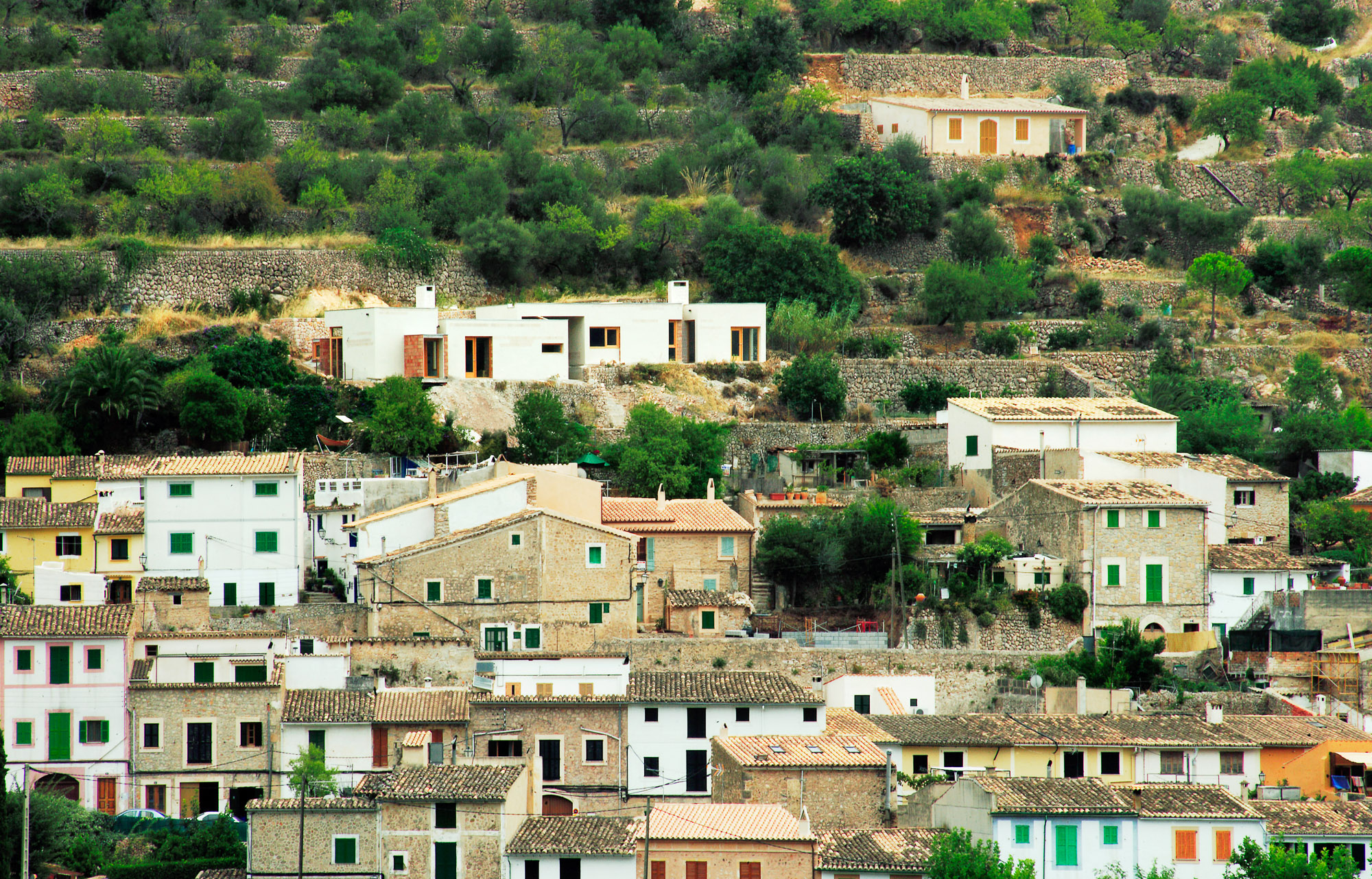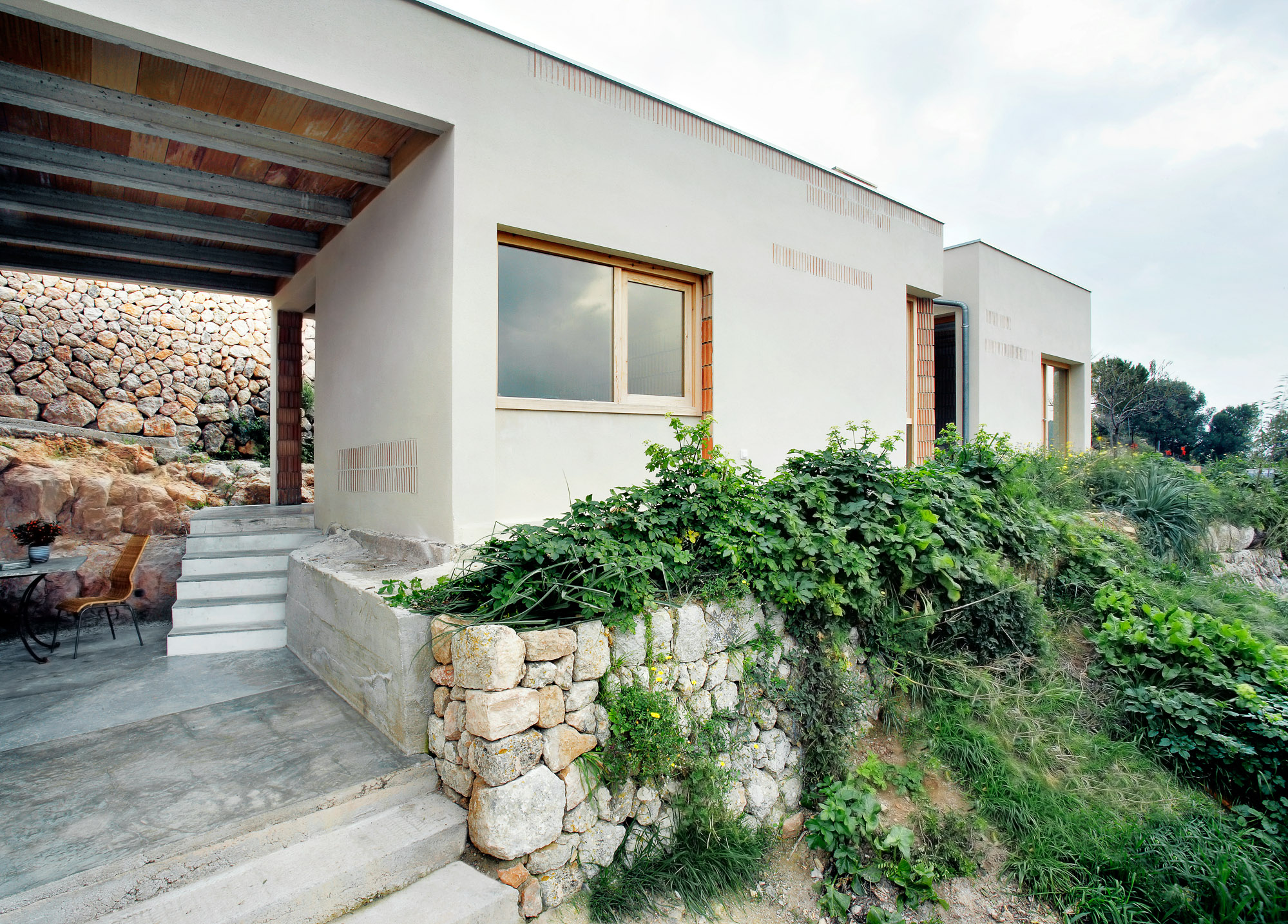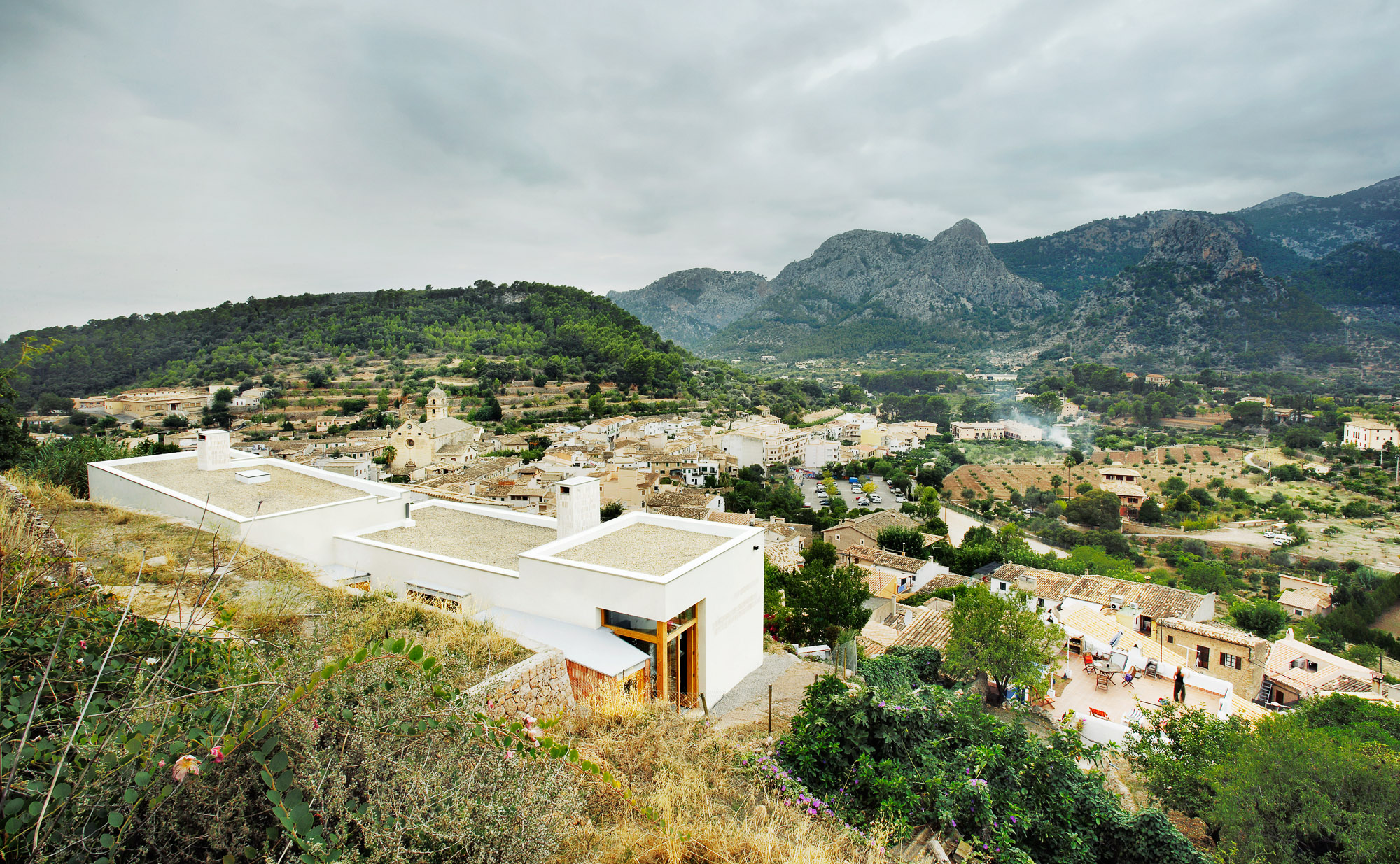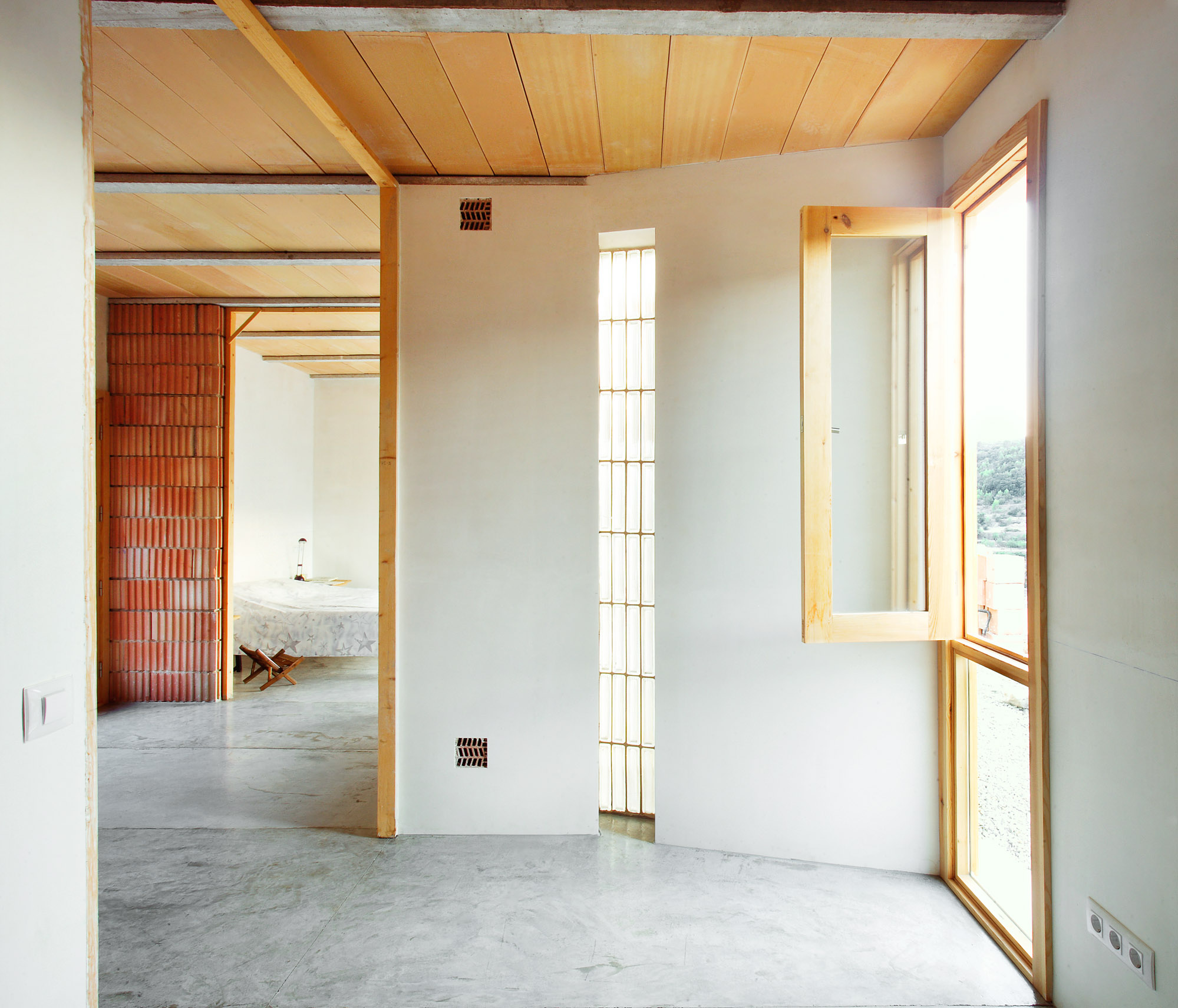 Finding oneself in a place where a pre-existing structure provides the only access makes the architect an apprentice again. The fact that a man on foot or a donkey are the only ones to ever pass through has never been a drawback. This construction heeded simplicity, both in choice of materials (those found in the surroundings) and in its adaptation to the topography. It should be understood that this is not a contemplated landscape, silent like a painting on the other side of the woodwork of the windows, but rather that intervening in it is building for an entire community of houses accustomed to sharing bench terraces, walls, patios, staircases, flat roofs…

The house sinks into the bench terracing to adapt to the topography and the existing fabric of structures. An old pathway used by peasants to reach the mountain has become the landing, entrance and veranda of the house. The first volume we meet contains the common areas. A few steps lead up to the bench terrace on the right, where there is a smaller volume housing the more private quarters. The difficulty during construction was the seventy-two steps up the sole path to entry. A forklift truck operated by a single man brought up the thermal clay blocks, and a helicopter flew in the concrete.

Few and standardized materials were chosen, such as thermal clay, concrete and wood. Thermal clay brick is an excellent solution to the needs for bearing capacity and insulation: it allows the vertical elements of a low-rise building to be realized in a single layer. It was implemented to build the wall using four types of pieces, and the tongue and groove of the bricks gives leeway for placing them in different positions and even reversing them. The roof is built using prestressed joists and ceramic top slabs, which are very common in Majorca. The joist girders allow the rows of slabs to be doubled; one is placed on top and subsequently the compression slab, and another below, creating an air chamber and a space for the installation passage.

The flooring has a layer of veneer plaster 4 cm thick which is dusted over with white cement and then gone over with a hard polishing brush. Once dry several coats of polyurethane are added to waterproof it. The carpentry is pine. To make best use of the wood, the carpenter had the idea to adjust the woodwork to the thickness of the planks purchased. So it was done.

Now it is the users who complete the house and its environs.



Aulets Arquitectes
aulets.net




(Related Projects)